Last updated on March 23rd, 2023 at 09:20 pm
Holguin, Cuba, is the fourth largest city in Cuba located in Holguin province. Holguin is known for sugar mills, cigar factories, Cuban music & culture. Below, I have created a list of 5 great things to do in Holguin, Cuba.
Whether you are visiting Cuba through an all-inclusive resort, or on your own, be sure not to skip out on Holguin! This province and city have much to offer and the people you will meet are amazing.
I recommend doing a local tour instead of a tour through a large organization, so as to support their citizens. If you are able to find someone private, go this route! You will have a uniquely tailored and more fruitful experience.
Some of the links in this post are affiliate. If clicked, I may receive a small commission at no extra cost to you.
Best things to do in Holguin, Cuba
Visit a Cuban Farm
Visiting a farm in Cuba is such a special and unique experience. There are two groups of farmers in Cuba; private farmers and farming corporations.

Farmers can have their own crops regardless of if they are private or government run, and can own up to 66 hectares of land. However, they must give about 40-60% of their crops for government use. Private farmers must also give the government part of their crops, although less, at ~15%.
The majority of crops grown in Cuba are banana, avocados and mango trees. Farms also grow coffee beans, which grow the best under the shade of fruit trees. There are seven varieties of coffee grown in Cuba.
There are many farms you can visit in Holguin province. Try to find a local tour that can give you the most authentic Cuban experience. Make sure to try their fruits and coffee, as they are DELICIOUS!
Tour a Cigar Factory
Hands down, this was one of the best cultural experiences of my life. The authenticity of the factory, and the true culture being shown in cigar making was extraordinary!
Unfortunately, you are unable to take any photos or videos in the cigar factory, so if you are able to see one for yourself, I highly recommend it!
You are able to watch people through the rolling process. Additionally, you are able to ask the workers questions about their day to day responsibilities. Depending on the size of the cigar, they are expected to make about 80-100+ cigars per person, however, they mentioned they are usually able to make more than this.
Their working conditions are stable; working Monday – Friday for 8 hours per shift.
One thing that would have made the experience even better, was if we were able to roll our own cigars. Although, I doubt they would let all of us tourists do that to their tobacco!
Climb the Hill of the Cross (La Loma De La Cruz)
Head to this symbolic place to have 360 degree views of Holguin. This cross and traditional monument came about when there was a drought in Cuba in the late 1700's. Rain was essential for their crops and the drought caused quite a disturbance for Cubans during this time. On May 3rd it finally rained, and now each year on this date, there is a yearly pilgrimage to pay homage.
Be aware that this view comes with a price, a price of 458 steps. However, there is the option to drive up. The view is worth it.
Just note, there will be people trying to sell souvenirs at the top, just kindly say, "no, thank you", and be on your way!
There is also a small fort by the cross that was used by the Spanish people.
Explore Holguin City
Walk the streets of Holguin, go through their multiple squares and admire the interesting architecture. Take some time to visit their shops & markets. We bought so many things at this Bazar (photographed above) to bring home. My favourite were these espresso cups. (I fell in love with them at the farm and made it my mission to find them in the city).
If you are more interested in history, check out their Provincial Museum of History.
You can make purchases of rum & cigars to bring home to your friends and family!
Tour a Sugar Mill
Sugar cane is known to grow in tropical countries. However, a fun fact is that sugar cane didn't start off in Cuba. It is thought that sugar cane was originally brought to Cuba from India. Resulting in American influence bringing and building sugar mills.
Just outside of Holguin city, in Baguanos, is where the Lopez Peña Sugar Mill is located. You are able to visit this sugar mill and learn about their machinery and how sugar is made. I recommend visiting this mill in an organized tour.
There are currently 23 sugar mills in Cuba that produce sugar.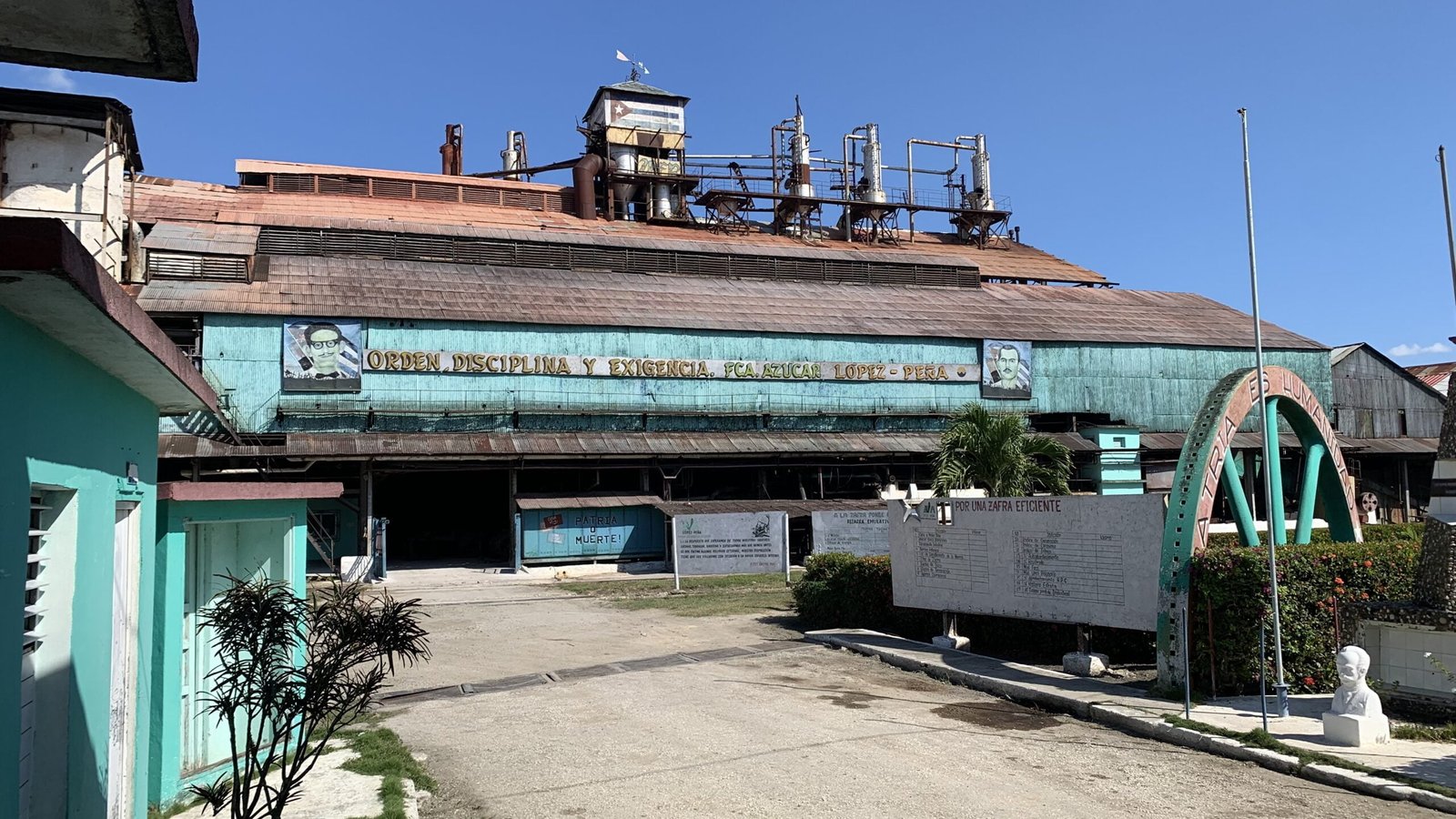 ---
If you are looking for other things to do in Cuba, check out this blog on the 42 Best Things to do in Havana, Cuba (From a Local).
In order to support the Cuban people, I recommend taking private tours, and/or bringing necessary resources & gifts to the Cuban people.
Joanna Neander is the author and creator of Plan Before Land. She is dedicated to creating detailed travel itineraries from around the world. Joanna's most visited continents include, North America, Central America & Europe. Asia coming soon! Join along on Joanna's travels!